SCANDINAVIAN HERITAGE
The year 2023 is a landmark year for Aquador, beginning with the World Premiere of the 250 HT at Boot Dusseldorf in January and the international launch of the 300 HT at the same event. After enjoying a successful domestic launch in August 2022, the 300 HT is set to share the international stage with the unique 250 HT. Welcome to the new generation of Aquador!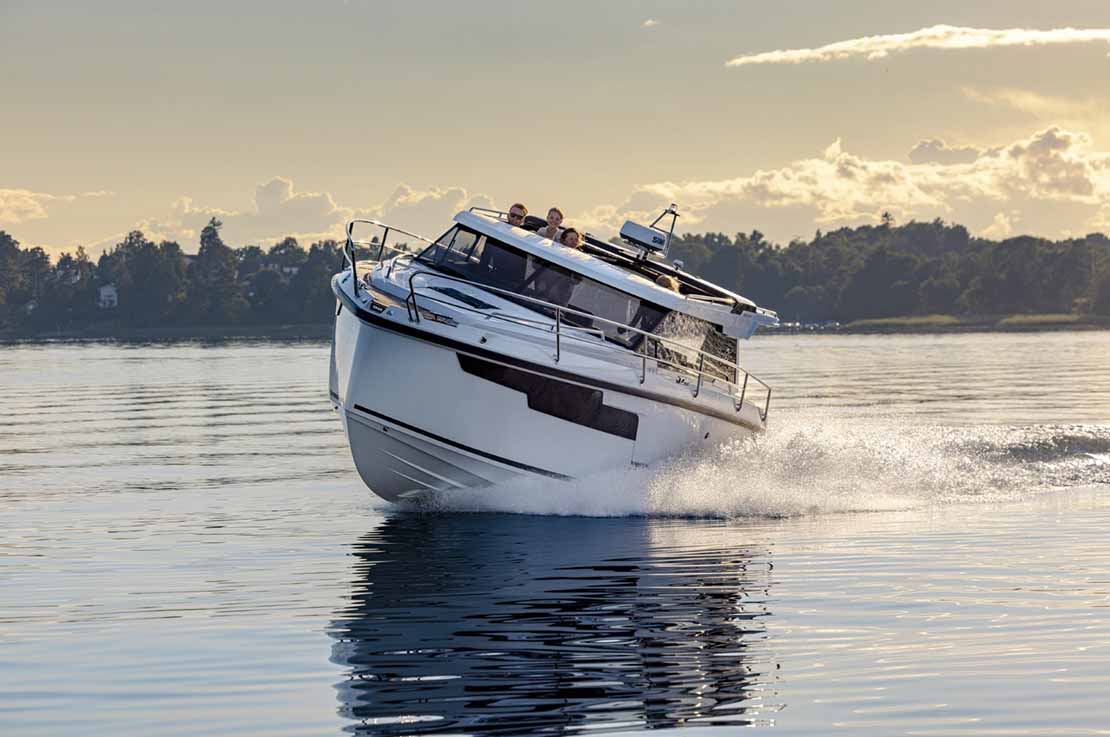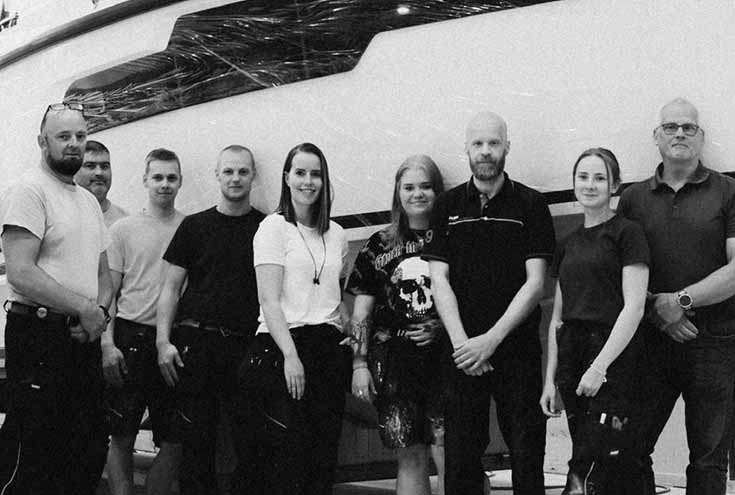 The beginning of a new era
After the immense success of previous generations, the design and development team at Aquador had an exciting but challenging project to handle.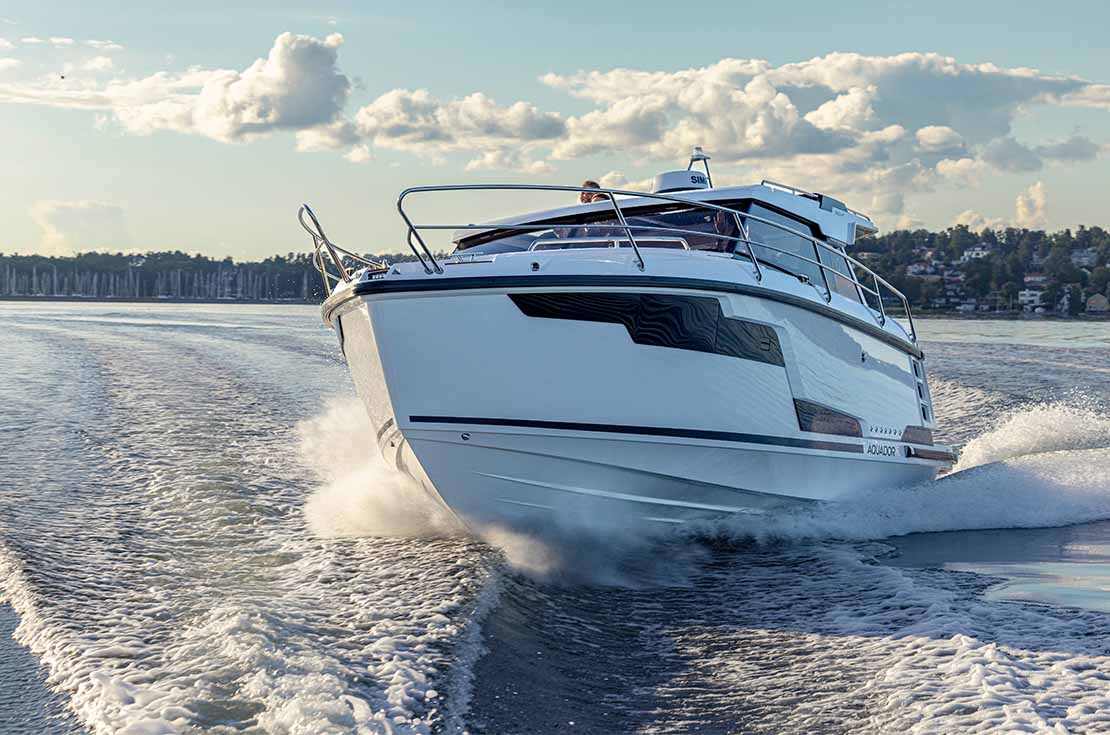 The team at Aquador is honoured and thrilled to introduce you to the brand new 250 HT, the 300 HT, and coming next year, the largest Aquador we have ever produced. As a result of their efforts, talent, and ingenuity, they have succeeded in producing a series of boats worthy of the Aquador brand in this new modern era. Whichever model you get to experience, you will feel that the design team had one serious objective in mind, to enhance life in every way, while underway out on the water and while anchored up at your favourite location.
The World of Aquador
Every Aquador is a powerful testimony of our dedication to excellence in creating elegant, yet pragmatic boats that feature innovative hi-tech solutions and the dynamic performance attributes that discerning boaters have grown to expect from the marque.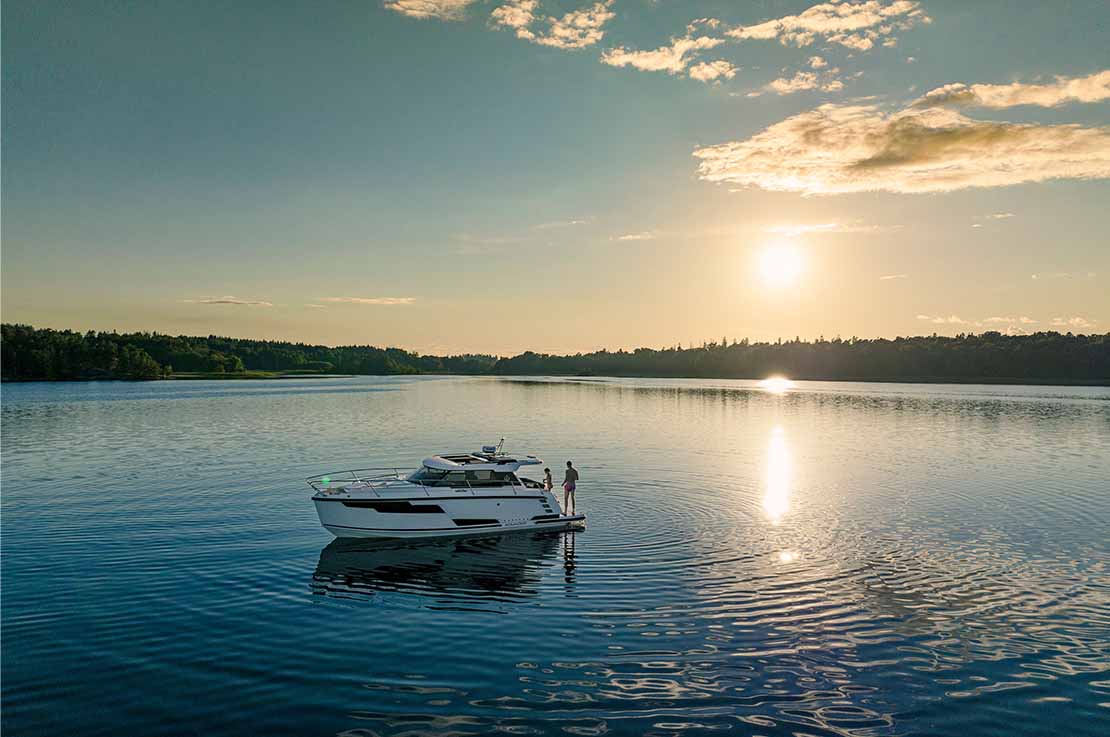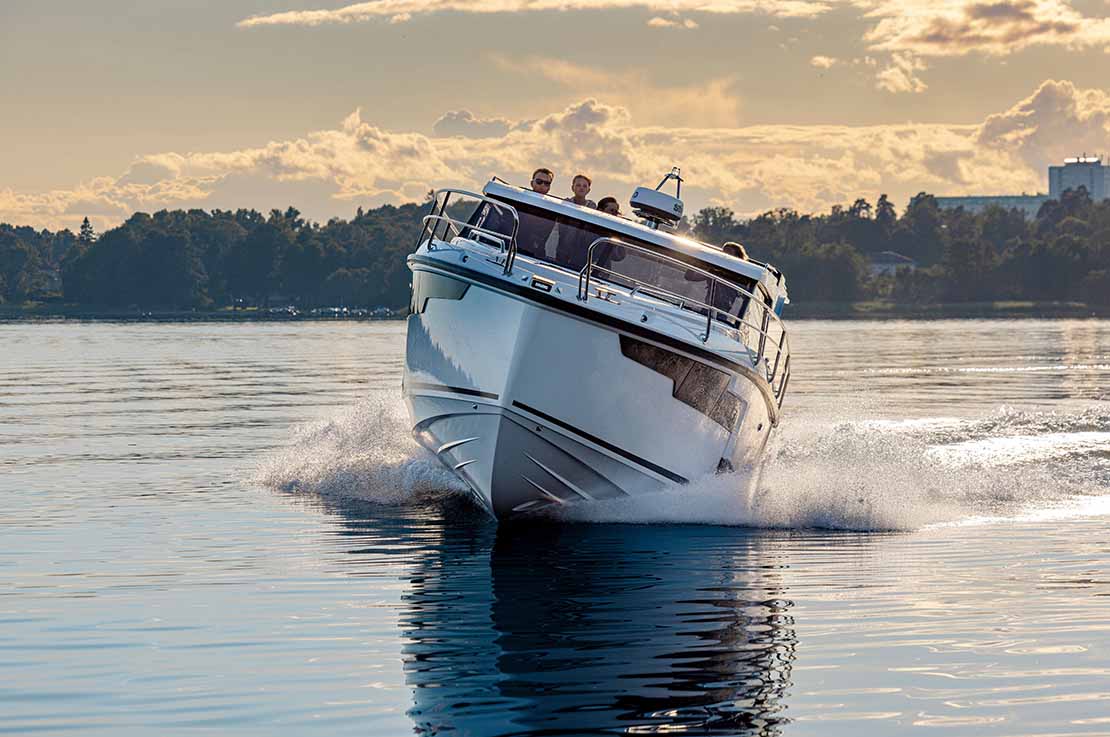 Chasing Perfection
In keeping with that enduring passion for perfection, Aquador boats are built to the highest standards of safety, convenience and seaworthiness by a team of professionals who leave nothing to chance. All boats are finished to perfection, thoroughly inspected and CE-certified before they leave the premises.
Blends the latest technology
Aquador boats are manufactured in Finland by a process that uniquely blends the latest CAD/CNC technology and advanced composites with traditional Scandinavian craftsmanship.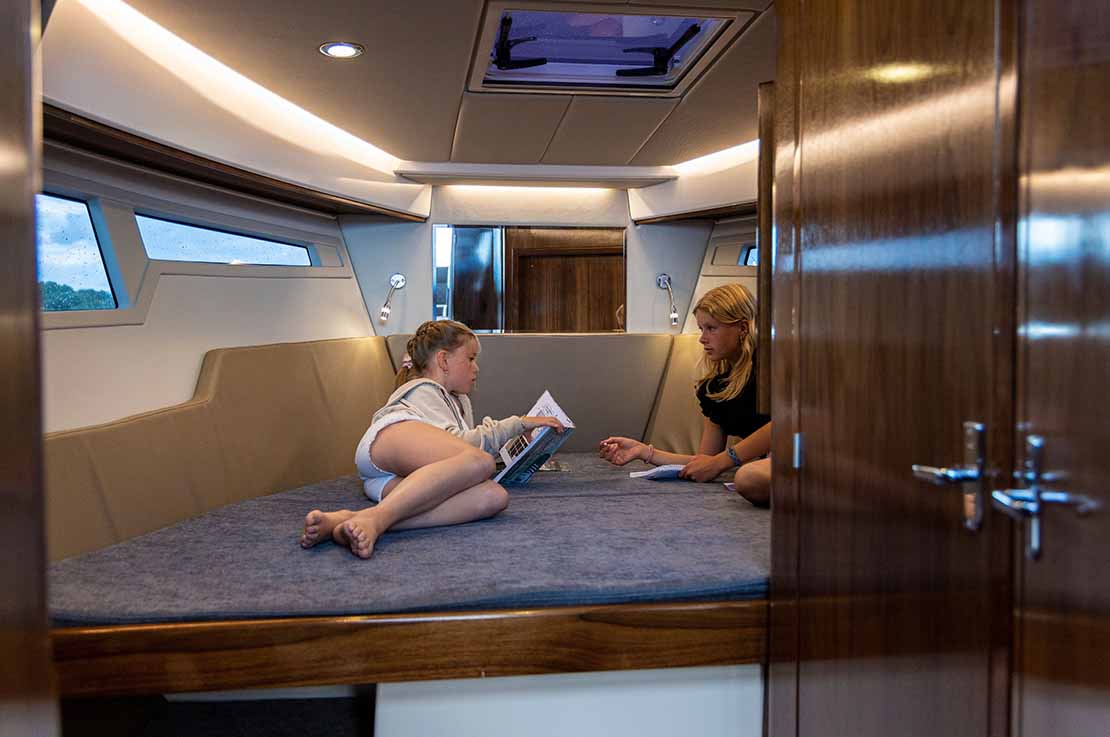 Works everywhere
Since 1970, we have kept abreast of boating trends so as to meet the demands of our discerning customers. Our boats are manufactured in four plants in Finland. Some 80% of our production is exported.